Unlimited Search
Unlimited page and word index.
Unlimited search queries with all-Must have features including
Autocomplete and Spell check For a limitless Searching experience
Autocomplete
Autocomplete from over 100 million terms.
tailor made for your needs, onsite keywords will be suggested first
Hot Topics
Suggesat trending products.
Search Analysis
Comprehensive search activity statistics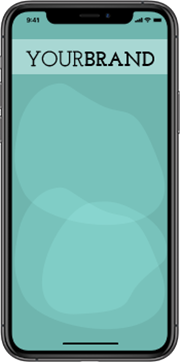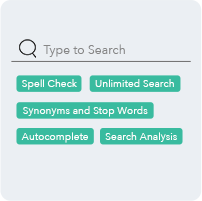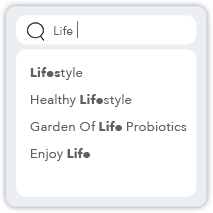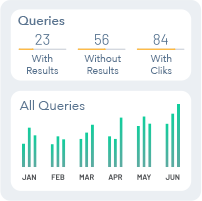 Unlimited Search
Unlimited page and word index. Unlimited search queries with all-Must have features including Autocomplete and Spell check For a limitless Searching experience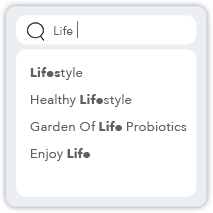 Autocomplete
Autocomplete from over 100 million terms.
tailor made for your needs, onsite keywords will be suggested first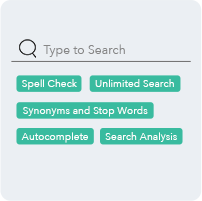 Hot Topics
Suggesat trending products.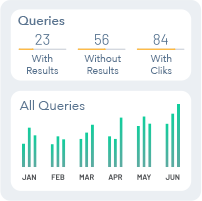 Search Analysis
Comprehensive search activity statistics